Bible Study Lesson — Genesis 22:1-24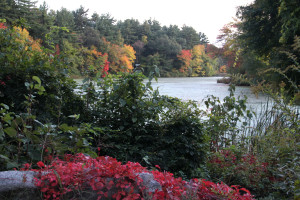 Sometimes what God asks us to do may not make sense to us.
It probably didn't to Abraham either. I am amazed at the great faith of Abraham when God asked him to sacrifice his son, Isaac.
What would you do? What did God do for us?
The Faith of Abraham – Tested by God
Now it came about after these things, that God tested Abraham, and said to him, "Abraham!"
And he said, "Here I am."
He said, "Take now your son, your only son, whom you love, Isaac, and go to the land of Moriah, and offer him there as a burnt offering on one of the mountains of which I will tell you."
So Abraham rose early in the morning and saddled his donkey, and took two of his young men with him and Isaac his son; and he split wood for the burnt offering, and arose and went to the place of which God had told him. – Genesis 22:1-3 NASB
Obedience of Abraham
Why would God do such thing? As with us, God tested Abraham in order to strengthen his ability to obey God.
The faith of Abraham had been tested many times in the past, so this time his obedience was instant and complete.
I'm sure that Abraham was feeling a tremendous hurt and sadness over having to sacrifice his only son. Even so, he was willing to obey God's wishes because he had an unparalleled sense of trust in God.
Our Sacrifice
Have you ever been asked to give up something you loved deeply in order to do what God asked you to do? I think we all have had this experience at certain times in our lives.
We have two choices when this happens.
We could simply complain about the hand we are dealt (which I am certainly guilty of doing)
We can obey God's will in our lives and have a rich sense of joy that comes when we obey without hesitation.
Abraham's test of obedience is a far cry from what most of us will ever encounter. But, we have been, and will be tested by God in order to strengthen us.
God Gives Us a Choice
We have the choice to obey God or to disobey Him. It will never be easy but I hope that we will make the right choice as Abraham did.
The fact that Abraham was able to trek fifty miles to Mount Moriah to kill and sacrifice his son without hesitation is simply amazing to me.
What about God's Only Son?
I'm even more amazed at the parallel between this story and the story of Christ. God provided a ram to die instead of Abraham's son.
He provided Jesus Christ to die on the cross as a substitute for us. Here's the rest of the story..
"He said, "Do not stretch out your hand against the lad, and do nothing to him; for now I know that you fear God, since you have not withheld your son, your only son, from Me."
Then Abraham raised his eyes and looked, and behold, behind him a ram caught in the thicket by his horns; and Abraham went and took the ram and offered him up for a burnt offering in the place of his son.  – Genesis 22:12-13
Abraham's son was spared at the final moment but God's son was not spared. If God had spared Jesus then the whole world would have died in His stead.
We are Saved by the Sacrifice of Christ
[easyazon_image align="left" height="160″ identifier="149640212X" locale="US" src="https://makingchristknown.com/wp-content/uploads/2016/07/41H2vfCr40L.SL160.jpg" tag="bobpardphot-20″ width="107″]We, as sinful creatures deserve to die. But God sent His only Son to die a slow and horrible death on the cross.
He was willing to make this sacrifice so that we can be saved from final death and live with God forever in eternal life. This salvation is what the verse John 3:16 promises.
Can we strive for a piece of the faith of Abraham in our lives?
Love in Christ
– Bob
If you like to learn more about how to receive the love and life-changing experience of Jesus Christ, please take a moment to look at John 3:16 to find more information.