JOHN 3:16 – How to Accept Christ
"For God So Loved The World, That He Gave His Only Begotten Son, That Whosoever Believeth In Him Should Not Perish, But Have Everlasting Life"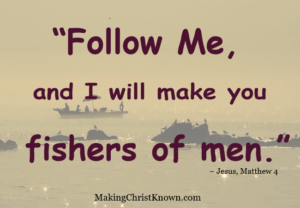 Jesus promises each of us the gift of forgiveness and eternal life… A gift that we cannot receive by just "being a good person" or by doing good deeds.
This Gift Is Free!
This incredible gift of everlasting life after death is given freely to all who accept it. Now, you may say that this is impossible and I understand your doubts. I've had them myself many times.
I am human and it's human nature to question things we don't understand. We don't have to understand God's plan for our lives; we just have to Believe.
There Are Only Four Steps To Becoming A Christian
Please read the steps below. Even if you're not a believer these steps will give you a better understanding of Christian beliefs.
Step One – Who Is God?
God is the creator who made Heaven and Earth. He made all living things such as trees, animals, clouds, sky and even You and Me. God is perfect and without sin. But, most of all, God Loves You and wants a relationship with you.
God Lives In Heaven
God lives in Heaven where the streets are made of gold. This is the place He has prepared for his children.
"But There Is One Thing That Can Never Be In Heaven, That Is Sin."
Step Two – Admittance That We Aren't Perfect
God's word says that All Have Sinned (Romans 3:23). This means everybody, You, Me, Everybody. I know that I am not perfect and have a long way to go.
Sin Is Anything We Say Or Do That Displeases God
I sometimes have problems holding my temper and saying things that may hurt someone. This is Sin. If you've ever done or said anything that hurts someone; it's a sin. Christians do not proclaim to be perfect people … Just forgiven.
It's Not Your Fault
It's not your fault that you sin. We are all born with a sinful nature. You and I are born with a "want to" or desire to sin. Sin must be punished. The punishment for sin is to be separated from God forever. Forever? I don't think I could bear that thought, could you?
"But God Has a Wonderful Plan So That You And I Don't Have to be Punished For Our Sin"
To receive salvation and be forgiven, you only have to believe these things …
Jesus is God's Only Son. He lived a sinless life. He never thought, said or did anything that did not please God, the Father.
Jesus did not deserve to die, but He willingly gave Himself up to die on the cross for you and me. He took your punishment. This is the only way you and I could have our sins forgiven. Jesus gave his life's blood for you and me. A gift that we can never repay.
Jesus died and rose on the third day. (1 Corinthians 15:3-5)
Jesus is living in Heaven today.
"But As Many As Received Him, To Those Who Believed In His Name He Gave The Power To Become Children Of God." John 1:12
Step Three – A B C To Salvation
Admit, Believe, Choose
"Because of what Jesus did for you, you can have your sins forgiven."
Admit that you are a sinner and cannot save yourself.
Believe that Jesus died on the cross and was buried and rose again to take your punishment for sin.
Choose to receive the Lord Jesus as your Savior, knowing He will forgive your sins and make you His child.
Step Four – Ask Yourself These 6 Questions
Can you tell what sin is?
Have you ever done anything that displeased God?
Who is Jesus?
What did Jesus do so your sin could be forgiven?
What do you need to do to become God's child?
Would you like to do that now?
You can receive the Lord Jesus as your personal Savior right from where you're sitting. All you have to do is to pray a short prayer. I have prayed for you to take this first, most important step and have included a prayer for you to use.
Just pray the prayer right now (we are not promised tomorrow) and then close your eyes and let Jesus come into your life and Bless You. Please pray with me now …
"Dear Lord Jesus,
I admit that I have sinned.
I believe You died on the cross for me.
Right now I choose to receive You as my Savior
Thank You for coming to live in me
and for forgiving all my sin
In Jesus' name, Amen."
Welcome as my sibling in Christ and God Bless You.
Bob Pardue