God is amazing! His Word can take very simple events in life and turn them into a complete life lesson for us.
In Mark 14, a woman pours expensive perfume on Jesus' head.
From this fleeting moment in history we learn about:
Worship,
Love,
The poor
And greed.
Our Bible study lesson today gives answers to two questions: What is the significance of the pouring of perfume.
And, what lessons can we learn from this seemingly simple act of care? Let's read this passage and find out..
Jesus is Anointed with Perfume  in Mark 14
"While He was in Bethany at the home of Simon the leper, and reclining at the table, there came a woman with an alabaster vial of very costly perfume of pure nard; and she broke the vial and poured it over His head.
But some were indignantly remarking to one another, "Why has this perfume been wasted?
For this perfume might have been sold for over three hundred denarii, and the money given to the poor."
And they were scolding her.
But Jesus said, "Let her alone; why do you bother her?
She has done a good deed to Me.
For you always have the poor with you, and whenever you wish you can do good to them; but you do not always have Me.
She has done what she could; she has anointed My body beforehand for the burial.
Truly I say to you, wherever the gospel is preached in the whole world, what this woman has done will also be spoken of in memory of her." – Mark 14:3-9 NASB
The Woman and the Perfume
Two initial lessons in this Scripture reading.
Number one, is about the want for power and possessions. Then, the second is to look at how we should regard Christ.
Who are Those Guys?
First, who are "they?"
"Some were indignantly remarking to one another".
Mark does not mention this but John states it was Judas who made the remark about wasting the perfume – selling it to take care of the poor.
Greed
Judas was a greedy man. He was the treasurer of the ministry who had embezzled part of the funds for his own use.
So, naturally he would want that "perfume money" to be added to the treasury.
Remember, Judas betrays Jesus for 30 pieces of silver in the days leading to Easter.
Motives
When making statements, let's be careful of our true motive.
If we do something to help another person; the poor for example, we need to do it for that reason only.
Too many times we allow ourselves to be motivated by greed or other personal gains when "doing the right thing".
We should contribute to the poor because of our love for God — not for ourselves. It's a thin line so we have to be careful.
Was Jesus against the Poor?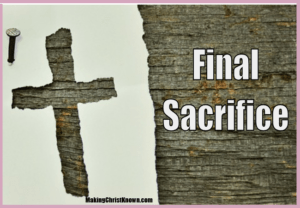 Jesus mentioned the fact that there would always be poor people which could be misconstrued as His not caring about them.
After all, He was having expensive perfume poured out onto His head, wasn't He?
Truth is, Jesus loved poor people just as He did the wealthy (and all other sinners).
So, He was not saying they should not be taken care of. Not at all.
He praised Mary for her giving of something very valuable to her without regard to herself.
Should we help the poor and serve others? Of course we should! God wants us to help others.
I'm reminded of the movie, "Oh God" with George Burns playing the part of God. John Denver said; "But we need help!"
God says; "That's why I gave you each other."
To Love Christ
Loving Jesus and being a Christian means we should be willing to give up our immediate need for wealth, power and welfare if needed — as an act of worship.
Just as the woman gave up her expensive perfume, we can give a portion of what we have to God.
Difficult? Sometimes yes — But, before answering, we must ask what Jesus gave up for us.
Love in Christ
– Bob
If you have never made the commitment to receive the love and life-changing experience of Jesus Christ, please take a moment to read this…