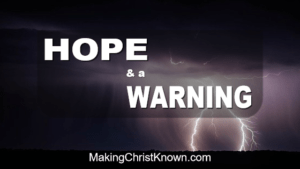 Samuel warned them. God warned them.
I'm talking about Israel's forever begging for a king to reign over them.
The old saying; "Be careful what you ask for, you might get it." certainly rings true in the Book of 1 Samuel as we will later see.
But, for now Samuel gives his farewell speech to the people with a promise of hope. But, he also gives a strong warning to those who decide not to follow God's order.
Farewell Speech from Samuel – Hope and Warning
"Then Samuel said to all Israel, "Behold, I have listened to your voice in all that you said to me and I have appointed a king over you.
Now, here is the king walking before you, but I am old and gray, and behold my sons are with you.
And I have walked before you from my youth even to this day.
Here I am; bear witness against me before the Lord and His anointed.
Whose ox have I taken, or whose donkey have I taken, or whom have I defrauded? Whom have I oppressed, or from whose hand have I taken a bribe to blind my eyes with it? I will restore it to you."
They said, "You have not defrauded us or oppressed us or taken anything from any man's hand."
He said to them, "The Lord is witness against you, and His anointed is witness this day that you have found nothing in my hand."
And they said, "He is witness."
Then Samuel said to the people, "It is the Lord who appointed Moses and Aaron and who brought your fathers up from the land of Egypt.
So now, take your stand, that I may plead with you before the Lord concerning all the righteous acts of the Lord which He did for you and your fathers.
When Jacob went into Egypt and your fathers cried out to the Lord, then the Lord sent Moses and Aaron who brought your fathers out of Egypt and settled them in this place.
But they forgot the Lord their God, so He sold them into the hand of Sisera, captain of the army of Hazor, and into the hand of the Philistines and into the hand of the king of Moab, and they fought against them.
They cried out to the Lord and said, 'We have sinned because we have forsaken the Lord and have served the Baals and the Ashtaroth; but now deliver us from the hands of our enemies, and we will serve You.'
Then the Lord sent Jerubbaal and Bedan and Jephthah and Samuel, and delivered you from the hands of your enemies all around, so that you lived in security.
The King Confirmed
When you saw that Nahash the king of the sons of Ammon came against you, you said to me, 'No, but a king shall reign over us,' although the Lord your God was your king.
Now therefore, here is the king whom you have chosen, whom you have asked for, and behold, the Lord has set a king over you.
If you will fear the Lord and serve Him, and listen to His voice and not rebel against the command of the Lord, then both you and also the king who reigns over you will follow the Lord your God.
If you will not listen to the voice of the Lord, but rebel against the command of the Lord, then the hand of the Lord will be against you, as it was against your fathers.
Even now, take your stand and see this great thing which the Lord will do before your eyes.
Is it not the wheat harvest today? I will call to the Lord, that He may send thunder and rain. Then you will know and see that your wickedness is great which you have done in the sight of the Lord by asking for yourselves a king."
So Samuel called to the Lord, and the Lord sent thunder and rain that day; and all the people greatly feared the Lord and Samuel.
Then all the people said to Samuel, "Pray for your servants to the Lord your God, so that we may not die, for we have added to all our sins this evil by asking for ourselves a king."
Samuel said to the people, "Do not fear. You have committed all this evil, yet do not turn aside from following the Lord, but serve the Lord with all your heart.
You must not turn aside, for then you would go after futile things which can not profit or deliver, because they are futile.
For the Lord will not abandon His people on account of His great name, because the Lord has been pleased to make you a people for Himself.
Moreover, as for me, far be it from me that I should sin against the Lord by ceasing to pray for you; but I will instruct you in the good and right way.
Only fear the Lord and serve Him in truth with all your heart; for consider what great things He has done for you.
But if you still do wickedly, both you and your king will be swept away." – 1 Samuel 12
You Asked for a King..
In his farewell speech, Samuel makes it crystal clear that placing a king over Israel was not his idea.
In fact, the people demanded a king as we saw in chapter 8 and forward.
So, he relinquished himself from responsibility and blame for the punishment that would later come to pass.
Even so, Samuel remained with the people and prayed for them – as he was appointed by God as their prophet.
Even with a King – God Still Rules
When going back to previous Bible study lessons in 1 Samuel, I can't help but feel the people assumed that a human king would take the place of God.
We know this is totally untrue.
If we only look around us, we see rulers of countries all around the world — including our own.
But, who's really in charge?
Truth is, no matter who is elected president, or appointed king in the case of Israel – God still rules.
Ultimately, He makes the final choices of who "reigns" and who serves.
And, whether we concede or not, God is still in charge. So, why deny the truth?
We are Tenants – Not Owners
When we look back to over 3,000 years ago, we realize how short our time on this earth spans.
In fact, our lives become just a quick blip in the accolades of history.
So, the question is; How can we make the most from our allotted time?
First, Samuel gives us a profound answer in chapter 12. He tells the people: "..but serve the Lord with all your heart."
If we make a commitment to serve the Lord with all our hearts and souls, and to develop a personal relationship with Jesus Christ, our lives here will hold more meaning.
In John 14, Jesus said: "Let not your heart be troubled..".
As Christians, we receive the peace and security of eternal life, promised by God.
Just as Israel was God's people, through Christ we become His children.
So, who is really king?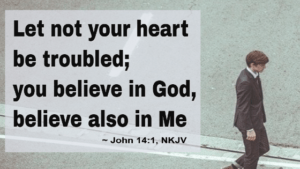 Yes, we should obey the laws of our land and give our leaders the respect warranted by their office.
But, if we commit to follow God's law above all others, our future is certain.
Samuel still prayed for his people even though they were far from perfect.
Just as he did, we should pray for our people and our human leaders.
'Nuff said!
Love in Christ,
Bob
If you would like to discover how to receive the love and life-changing experience of Jesus Christ, please take a moment to see John 3:16 here.