First of all — I wish you a Merry Christmas! I love the holidays and want to share some of my Christian design work with you. This free Christmas printable shares why we celebrate this holiday with the phrase; "Blessed is the Season" and your can save and print an 8×10 for personal use.
Download Your Free 8×10 Christmas Printable – Blessed is the Season Below
A great idea is; purchase a frame and hang this black and white Christian printable in your kitchen or a hallway during the holiday season. It's a wonderful way to share your faith!
To download, simply..
Download your image.
Unlock the zip file, print and you're on your way!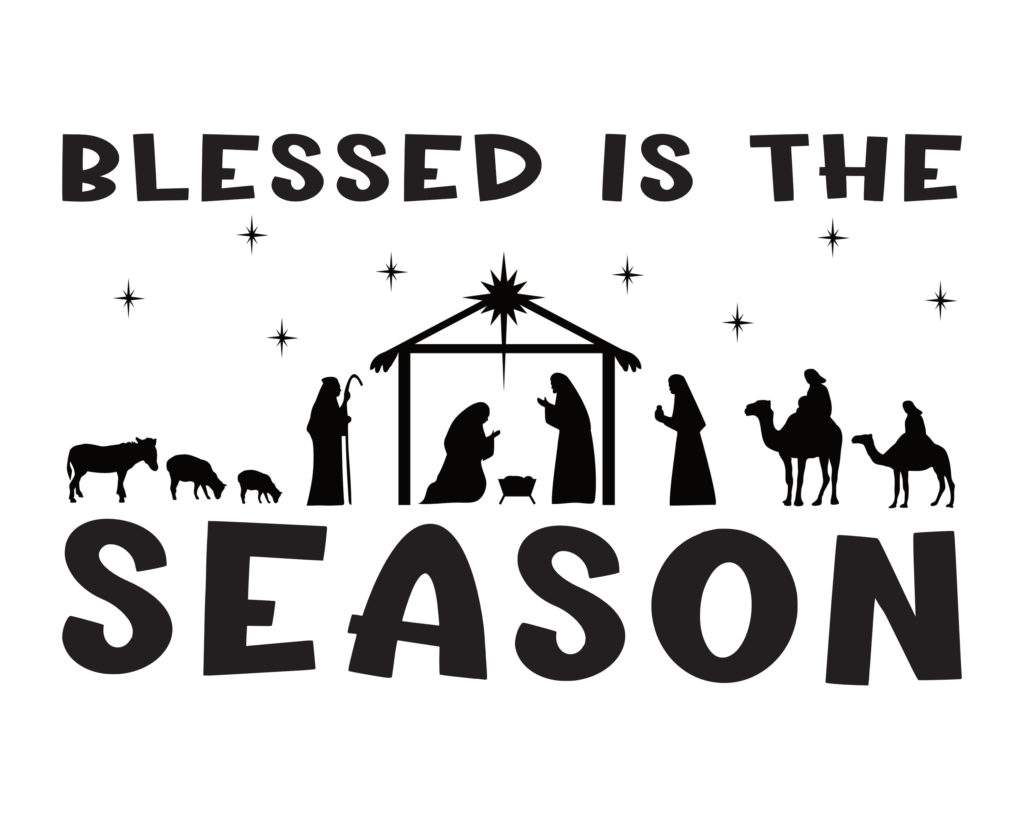 Click Here to Download Your Christmas Printable – Blessed is the Season.
** I suggest using a good photographic paper for best results.
Need a Professional Print of This Christmas Print Design?
If you would rather have a professional print created or maybe a larger size, you can get it from my image gallery over at Pixels.Com.
You'll have these print options available to you:
Larger print size up to 24″ x 30″.
Framed Print.
Stretched Canvas.
Wood, Acrylic or Metal prints.
And, many other print on demand options! Check all image formats here..
I hope you enjoy this free Christmas printable and will enjoy hanging it in your home for many holidays to come! Thank you for stopping by and please check back often for more!
– Bob Pardue, MakingChristKnown.com