After Christ was rejected in Nazareth, He moved on to Galilee.
During His short time walking the earth, Jesus performed many miracles.
But, I would guess the most common was healing the sick. Galilee was no exception.
In this Bible study lesson from Luke 4, Jesus heals Simon's (Peter) mother-in-law and tells about preaching the kingdom of God.
Jesus Heals in Galilee
Many Are Healed
"Then He got up and left the synagogue, and entered Simon's home. Now Simon's mother-in-law was suffering from a high fever, and they asked Him to help her.
And standing over her, He rebuked the fever, and it left her; and she immediately got up and served them.
Now while the sun was setting, all those who had any who were sick with various diseases brought them to Him; and He was laying His hands on each one of them and healing them.
Demons also were coming out of many, shouting, "You are the Son of God!"
And yet He was rebuking them and would not allow them to speak, because they knew that He was the Christ.
Now when day came, Jesus left and went to a secluded place; and the crowds were searching for Him, and they came to Him and tried to keep Him from leaving them.
But He said to them, "I must also preach the kingdom of God to the other cities, because I was sent for this purpose."
So He kept on preaching in the synagogues of Judea." – Luke 4:38-44 (NASB)
Jesus Heals and Preaches – Healing Ministry
After the episode in Galilee and Jesus awing the crowds–teaching with authority, He went to Peter's mother-in-law.
Suffering from a high fever, Jesus simply told the fever to leave her.
Immediately, she was strong enough to wait on them.
When healed by Jesus, the woman used her health to serve Christ and others.
We can do the same.
Kingdom of God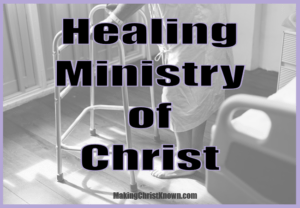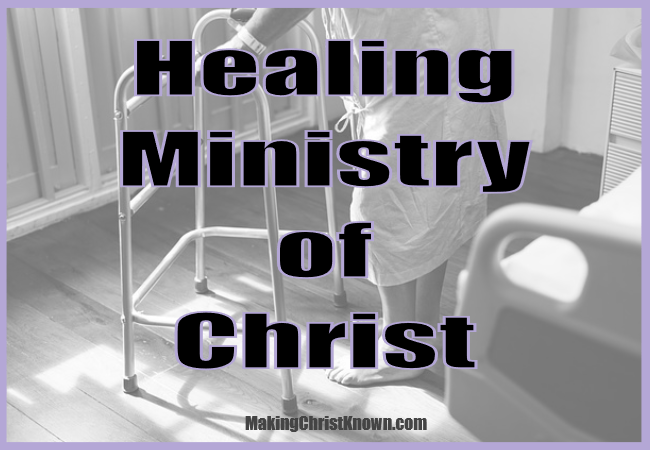 Jesus said He had to preach the kingdom of God in other areas; which is what He was called to do.
This good news about the kingdom affected the Jews just as it affects us.
As Christians, we experience the kingdom of God in the here and now because the Holy Spirit lives within us.
We will also experience it in the future when Christ returns.
But remember, we need to be prepared for both.
Love in Christ
– Bob
If you have never made the commitment to receive the love and life-changing experience of Jesus Christ, please take a moment & Read John 3:16 to learn how.