Studying  the Bible effectively is important to all followers of Jesus. Whether you're a new Christian, or you've been reading the Bible for years, learning about what's written in the Bible.
Unlock the Power of Scripture with Effective Bible Study – Use These 5 Tips for Studying the Bible Effectively
The Bible can help you grow in your understanding and relationship with God. However, there's no denying that studying Scripture can be challenging.
To make scripture come alive, here are five study tips.
1. Start Your Bible Study with an Overview:
Before diving into the details of each verse, it's important to get an overview of the passage you're studying.
Take some time to read it through in one sitting and make notes of any themes, key points, or questions that come to mind.
2. Use Different Study Methods:
Not everyone learns the same way, so use different study methods to engage Scripture more deeply.
You could try listening to audio versions, writing out your notes by hand, or even recording yourself reading aloud.
Find what works best for you.
3. Utilize Commentaries:
Bible commentaries are helpful tools for interpreting and understanding Scripture.
Read reviews on different commentaries and find one that aligns with your level of faith.
4. Ask Questions – Pray for Answers:
Throughout your study, don't be afraid to ask questions and seek answers.
Pray for discernment and open communication with God. Then listen to the Spirit within you.
5. Engage in Bible Study with Other Christians:
A great way to make Scripture more meaningful is to have discussions about it with others in your faith community.
Share your notes and insights to hear what others think. This will allow you to gain new perspectives and gain more out of your study time.
Take Action & Make the Scripture Come Alive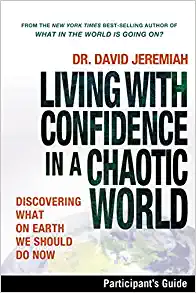 If you would like to know more about the love and life-changing experience of Jesus Christ and the "Great I Am", John 3:16 gives directions.
These five study tips can help make Scripture come alive as you spend time digging into its depths and meditating on its words.
But, don't stop here. Keep up-to-date with new Bible resources to dig deeper into God's Word.
Find tools, methods, and people that will help you grow in your faith, and keep your heart open to the presence and power of God.
In Christ,
Bob
I hope you found these creative Bible study tips helpful. If you would like to know more about how to receive the love and life-changing experience of Jesus Christ, John 3:16 gives directions.