In the Book of Ezekiel we find prophesies that extend into modern times. From "Behold Israel", Amir Tsarfati shares his insight and gives hope during the "bad times."
Amir Tsarfati: The Days of Ezekiel
This message gives an eye-opening approach to rights in America as opposed to what's happening in Afghanistan today. Simply put, it shocked me although I heard stories from some other sources.
So, let's watch the video and understand more about Christian rights through Amir's testimony.
This world seems to be falling apart as we look at it. The bad times, however, are not always as bad as we imagine.
A biblical perspective is all we need.
In his teaching, The Days of Ezekiel, Amir Tsarfati presents this viewpoint.
In reality, what appears to be global insanity fits perfectly into what was prophesied 2500 years ago.
It is likely that the time of the Lord's return is short based on the miraculous restorations of the land and the people of Israel.
Amidst what appears to be a world gone awry, God is working out His plan.
Bible Verses from Ezekiel et al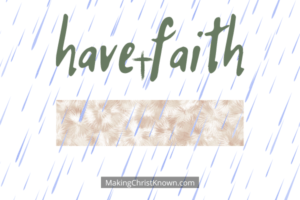 I'm listing a few Bible verses from the Book of Ezekiel and others Amir mentions in this Bible study lesson video…
"'But you, mountains of Israel, will produce branches and fruit for my people Israel, for they will soon come home." – Ezekiel 36:8
The hand of the Lord was on me, and he brought me out by the Spirit of the Lord and set me in the middle of a valley; it was full of bones. 2 He led me back and forth among them, and I saw a great many bones on the floor of the valley, bones that were very dry. 3 He asked me, "Son of man, can these bones live?"
I said, "Sovereign Lord, you alone know."
4 Then he said to me, "Prophesy to these bones and say to them, 'Dry bones, hear the word of the Lord!
5 This is what the Sovereign Lord says to these bones: I will make breath enter you, and you will come to life. 6 I will attach tendons to you and make flesh come upon you and cover you with skin; I will put breath in you, and you will come to life. Then you will know that I am the Lord.'" – Ezekiel 37:1-6
A prophecy against Damascus:
"See, Damascus will no longer be a city
    but will become a heap of ruins." –  Isaiah 17:1
Read about Ezekiel from Amir Tsarfati
First, remember that Satan still works in this world. And, it's become more evident recently.
So, I hope this video lesson from Amir Tsarfati about the days of Ezekiel opened your eyes as it did mine. He gives access to the full transcript here if you would rather read.
Thank you for watching.
Love in Christ
Bob
If you have never made the commitment to receive the love and life-changing experience of Jesus Christ, please take a moment to Read John 3:16 to learn how.