Bible Study Lessons about Joseph from Genesis 42:1-38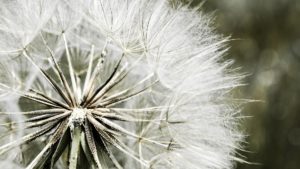 When Jacob discovered there was food available in Egypt, he decided to send his sons to buy grain during this time of famine.
Little did he know they would be dealing with Joseph – the brother they once plotted to kill!
In this Bible lesson, Joseph is faced with a conflict of either reuniting with his brothers or holding a (true) grudge against them for selling him into slavery.
This lesson can be taken as concern or revenge.
Joseph Decides the Fate of His Brothers
Now Joseph was the ruler over the land; he was the one who sold to all the people of the land.
And Joseph's brothers came and bowed down to him with their faces to the ground.
When Joseph saw his brothers he recognized them, but he disguised himself to them and spoke to them harshly.
And he said to them, "Where have you come from?"
And they said, "From the land of Canaan, to buy food."
But Joseph had recognized his brothers, although they did not recognize him.
Joseph remembered the dreams which he had about them, and said to them, "You are spies; you have come to look at the undefended parts of our land."
Then they said to him, "No, my lord, but your servants have come to buy food.
We are all sons of one man; we are honest men, your servants are not spies." – Genesis 42:6-11 NASB
The Brothers go before Joseph in Egypt
Joseph had a flashback as soon as he saw his brothers who had sold him to slave traders.
Even though Joseph had pleaded with them they were ruthless in their determination to either kill him or trade him for money.
What would you do?
What if you were the ruler second only to pharaoh in Egypt, and someone who had plotted to murder you suddenly showed up?
Would you be merciful and forgiving or would your heart be filled with revenge?
I'm not sure how I would react to this situation but hope that I could be forgiving as God wants me to be.
The Reaction of Joseph
Well, Joseph had mixed feelings too!
He remembered clearly being carted off, away from his father and friends who loved him, without knowing what would happen next.
The Brothers Test
A few simple tests were conjured up by Joseph to see if his brothers were as cruel and inhumane to Benjamin (Joseph's only full brother, son of Rachel) as they had been to him.
Revenge or Concern?
He wanted to see firsthand that Benjamin was safe and cared for in that household.
Maybe this didn't have anything to do with revenge, but more with concern for his younger brother.
I can't wait to see what happens next!
Love in Christ
– Bob
If you would like to discover the love and life-changing experience of Jesus Christ, please take a moment to go here to learn more.