Bible Study Lesson from Genesis 26:1-35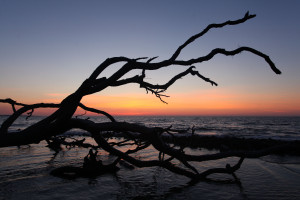 In this study lesson of Isaac and Abimelech, we find a bit of history about Israel and the Philistines.
These two nations would later become fierce enemies.
But, here in Genesis, Abimelech and Isaac make a covenant that will last for at least a short while.
Let's find a lesson for living from this Scripture reading.
Covenant of Isaac and Abimelech
Then Abimelech came to him from Gerar with his adviser Ahuzzath and Phicol the commander of his army.
Isaac said to them, "Why have you come to me, since you hate me and have sent me away from you?"
They said, "We see plainly that the Lord has been with you; so we said, 'Let there now be an oath between us, even between you and us, and let us make a covenant with you, that you will do us no harm, just as we have not touched you and have done to you nothing but good and have sent you away in peace.
You are now the blessed of the Lord.'"
Then he made them a feast, and they ate and drank.
In the morning they arose early and exchanged oaths; then Isaac sent them away and they departed from him in peace. – Genesis 26:26-31 NASB
The Philistines – Future Enemies of Israel
A quick side note is, Isaac follows in the exact steps of Abraham as once again in the verses below, an Israelite claims his wife as his sister out of fear.
So Isaac lived in Gerar.
When the men of the place asked about his wife, he said, "She is my sister," for he was afraid to say, "my wife," thinking, "the men of the place might kill me on account of Rebekah, for she is beautiful." – Genesis 26:6-7 NASB
Was God not with him? What would we do? A lesson to ponder.
About the Philistines
In this passage the Philistines were little more than a nuisance to Isaac but later would become mortal enemies of Israel. Even to this day.
Many scholars concur that this culture is now known as the Palestinian nation and continues to have conflict with Israel over land, among other disputes.
God Blesses Isaac
In verses 12-16 Isaac obeyed God and went where he was sent to live. In turn God blessed Isaac with peace and wealth.
Although the Philistines covered his wells several times because of jealousy Isaac went on to become a power Abimelech grew to acknowledge. So, he went to Isaac with a peace suggestion.
Isaac Forgives Abimelech
When the king of the Philistines came to make peace, Isaac held an event and welcomed the chance to enter into an agreement. This was a plausible alternative to a later war.
Abimelech Sees God at Work
Abimelech finally recognized that God was at work in the life of Isaac. He respected him out of either fear or awe – or maybe a bit of both.
Love Your Enemies?
No matter, our lesson is to consider receiving those "enemies" in our lives who are ready to make peace with us.
[easyazon_image align="left" height="160″ identifier="0310340756″ locale="US" src="https://makingchristknown.com/wp-content/uploads/2016/04/51KFnvbo4BL.SL160-1.jpg" tag="bobpardphot-20″ width="111″]Jesus tells us to love our enemies and so we would do well to reach out to those who are willing to receive, no matter who they are.
This one scares me as I personally know people who I feel have done me wrong. I hope God will give me the strength and compassion I need when the time comes to meet them again.
How about you?
Love in Christ
– Bob
If you would like to learn more about the love and life-changing experience of Jesus Christ, please click here to find additional information.