Bible Study Lessons from Genesis 47:13-27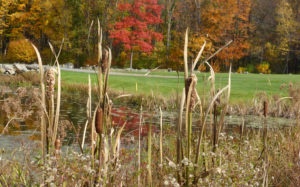 Famine rages throughout Egypt and Canaan so Joseph rations food each year until the people finally sell themselves into slavery to avoid starvation.
Joseph sells grain to the Egyptians and the people of Canaan during the predicted 7 year famine.
These verses from the Book of Genesis also document the death of Jacob (now called Israel).
Joseph and the Famine in Egypt
Now there was no food in all the land, because the famine was very severe, so that the land of Egypt and the land of Canaan languished because of the famine.
Joseph gathered all the money that was found in the land of Egypt and in the land of Canaan for the grain which they bought, and Joseph brought the money into Pharaoh's house.
When the money was all spent in the land of Egypt and in the land of Canaan, all the Egyptians came to Joseph and said, "Give us food, for why should we die in your presence? For our money is gone."
Then Joseph said, "Give up your livestock, and I will give you food for your livestock, since your money is gone."
So they brought their livestock to Joseph, and Joseph gave them food in exchange for the horses and the flocks and the herds and the donkeys; and he fed them with food in exchange for all their livestock that year.
When that year was ended, they came to him the next year and said to him, "We will not hide from my lord that our money is all spent, and the cattle are my lord's. There is nothing left for my lord except our bodies and our lands.
Why should we die before your eyes, both we and our land?
Buy us and our land for food, and we and our land will be slaves to Pharaoh.
So give us seed, that we may live and not die, and that the land may not be desolate." – Genesis 47:13-19 NASB
The Seven Years of Famine
This is mostly an accounting of how Joseph handled the 7 years of famine in Egypt as he had revealed in the dream of Pharaoh.
Once the money, livestock and land were taken in exchange for food, the people sold themselves to work for Pharaoh – giving him 1/5 of their crops.
Not sure I understand all of this and I didn't find much when I researched these verses.
The dealings seemed harsh to me but Joseph seemed to deal with this situation much as he did with others throughout Genesis, with calm and resolve.
Death of Jacob
[easyazon_image align="left" height="160″ identifier="0718079868″ locale="US" src="https://makingchristknown.com/wp-content/uploads/2016/09/517Wz8bSPXL.SL160.jpg" tag="bobpardphot-20″ width="107″]When the time was near, Jacob made Joseph promise to take him back to his home to be buried.
Just a quick observation; when a promise was made by putting the hand under the thigh (like a handshake) it was as valid as a written contract is today.
The only real Biblical lesson I can retrieve is that, when we give our word as Christians, it should be our bond.
Love in Christ
– Bob
If you would like to learn how to receive the love and life-changing experience of Jesus Christ, please go now and read this short Bible verse from John to learn more.