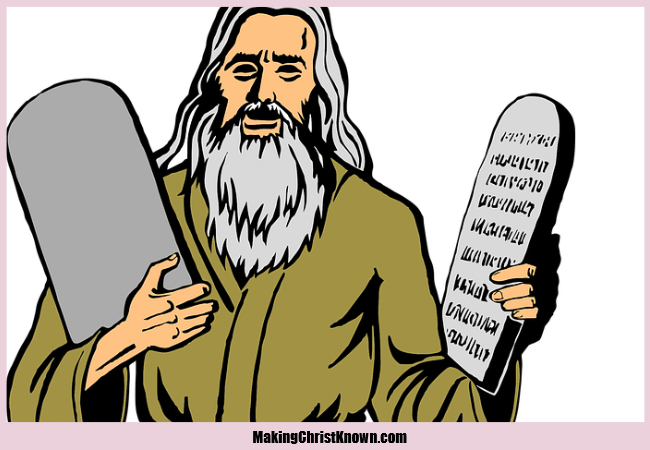 In this study lesson from Deuteronomy 4:1-14, Moses talks about obedience to God.
He tells the people of Israel the laws set forth can not be added to or subtracted from.
So, what does this mean for us as Christians?
Do these laws still apply to us in these complicated times?
What does it mean to add to or subtract from the Bible?
Sadly, many (even Christians) don't understand the meaning of this verse. But, you will today…
Bible Study Lesson from Deuteronomy 4:1-14 – Moses Talks about Obedience and Changing the Ten Commandments
Taking into consideration that the Ten Commandments were written over 3,000 years ago, can they still apply today in our complicated society?
And, can we obey totally – without adding or taking away from them?
I believe this Bible study lesson is very clear about how relevant these laws are today for Christians. Let's listen to Moses' speech to Israel about obedience.
"Conditions" to the Promised Land – Obedience
"Now, O Israel, listen to the statutes and the judgments which I am teaching you to perform, so that you may live and go in and take possession of the land which the Lord, the God of your fathers, is giving you.
You shall not add to the word which I am commanding you, nor take away from it, that you may keep the commandments of the Lord your God which I command you.
Your eyes have seen what the Lord has done in the case of Baal-peor, for all the men who followed Baal-peor, the Lord your God has destroyed them from among you.
But you who held fast to the Lord your God are alive today, every one of you.
"See, I have taught you statutes and judgments just as the Lord my God commanded me, that you should do thus in the land where you are entering to possess it.
So keep and do them, for that is your wisdom and your understanding in the sight of the peoples who will hear all these statutes and say, 'Surely this great nation is a wise and understanding people.'
For what great nation is there that has a god so near to it as is the Lord our God whenever we call on Him?
Or what great nation is there that has statutes and judgments as righteous as this whole law which I am setting before you today?
"Only give heed to yourself and keep your soul diligently, so that you do not forget the things which your eyes have seen and they do not depart from your heart all the days of your life; but make them known to your sons and your grandsons.
Remember the day you stood before the Lord your God at Horeb, when the Lord said to me, 'Assemble the people to Me, that I may let them hear My words so they may learn to fear Me all the days they live on the earth, and that they may teach their children.'
You came near and stood at the foot of the mountain, and the mountain burned with fire to the very heart of the heavens: darkness, cloud and thick gloom.
Then the Lord spoke to you from the midst of the fire; you heard the sound of words, but you saw no form—only a voice.
So He declared to you His covenant which He commanded you to perform, that is, the Ten Commandments; and He wrote them on two tablets of stone.
The Lord commanded me at that time to teach you statutes and judgments, that you might perform them in the land where you are going over to possess it. – Deuteronomy 4:1-14 NASB
Foresight Into Changing the Law
"You shall not add to the word which I am commanding you, nor take away from it"
First, let's clarify.
This has nothing to do with what some believe is the type Bible to use; or a translation of the language from Hebrew to Greek, etc.
And, contrary to what some preach, God did not speak in King James English (Sorry to offend).
So, What does this mean?
Moses says in verse 2 that the law God gave is complete and final. In other words – perfect.
And, why shouldn't it be? If God wrote the words, then why would anyone want to add or take away?
No human being has the knowledge or expertise to add to God's word, no matter how smart or educated.
Add or Subtract from The Bible?
Adding to these laws of the Bible only makes them more complicated and tougher to follow.
Taking away means they are no longer complete even though God says they are.
Fact is, The Ten Commandments read just as relevant today as they were in the days of Moses.
If you read them you'll find that every law is common sense. With that said, good sense is not always common among people – even believers.
Which brings us to Christ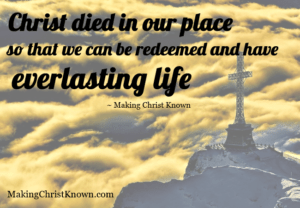 During Jesus' ministry, this is what He tried to explain to the Pharisees and other religious leaders.
They added amendments until it was a sin to pick up a straw to chew on the Sabbath.
A good example of these changes is when the disciples gathered wheat on the Sabbath.
Truth is, Jesus had no problem with breaking these man-made laws.
And, He encouraged his followers to do likewise.
He was crucified for it.
The Guiding Light
The commandments were meant as a guide for all people through the ages, including Christians. They point out situations which can hurt us and move us further away from God.
These common sense laws show areas of sin to try and avoid. And, they teach what to do if we fail.
In the case of Israel, God was establishing a nation which still exists because of His laws, and His promise.
A Perfect God
Reading the laws of God helps us to know who God is. And, they teach us what He desires for our lives.
But most importantly, God sent Christ because He knew we could never live up to every commandment He gave.
John 3:16 is most likely the most read verse in the Bible. It simply says:
"For God So Loved The World, That He Gave His Only Begotten Son, That Whosoever Believeth In Him Should Not Perish, But Have Everlasting Life"
Have You Read John 3:17?
Sadly, many people (even Christians) stop at John 3:16. If they would only read down one more verse, they'd find…
" For God did not send the Son into the world to judge the world, but that the world might be saved through Him." – John 3:17
[easyazon_image align="left" height="160″ identifier="071807985X" locale="US" src="https://makingchristknown.com/wp-content/uploads/2018/11/51Tq2BjDQiPL.SL160.jpg" tag="bobpardphot-20″ width="106″]The good news is, we now have the advantage of a redeemer to stand in our place – and in our defense when judgment time comes.
Isn't God awesome?
Love in Christ
– Bob
To discover more about Christ's' gift to you, please take a moment to read John 3:16.