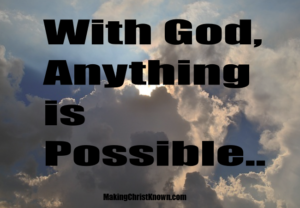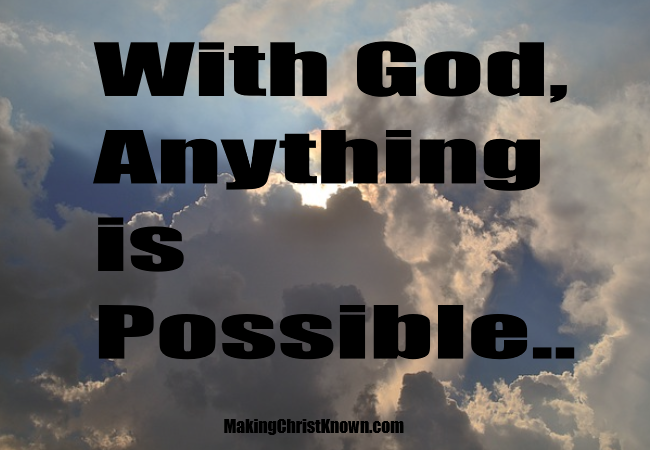 These verses from Mark Mark 5:1-20 show how Christ casts evil from the demon possessed man.
This story about the herd of pigs contains many side lessons we can learn.
It shows the power of God – and the compassion He has for mankind.
The demon possessed man lived in the Gerasenes region. Jesus and the disciples landed there after the calming of the storm.
We'll later see that Paul found Christians living there when he visited. Are these two events connected?
Next, the story shows how Christ frees us from evil and sin.
And, it guides us with direction He gives us to share with other people about our salvation.
Jesus and the Demon Possessed Man – Christ Casts Demons into a Herd of Pigs
They came to the other side of the sea, into the country of the Gerasenes.
When He got out of the boat, immediately a man from the tombs with an unclean spirit met Him, and he had his dwelling among the tombs.
And no one was able to bind him anymore, even with a chain; because he had often been bound with shackles and chains, and the chains had been torn apart by him and the shackles broken in pieces, and no one was strong enough to subdue him.
Constantly, night and day, he was screaming among the tombs and in the mountains, and gashing himself with stones.
Seeing Jesus from a distance, he ran up and bowed down before Him; and shouting with a loud voice, he *said, "What business do we have with each other, Jesus, Son of the Most High God?
I implore You by God, do not torment me!"
For He had been saying to him, "Come out of the man, you unclean spirit!"
And He was asking him, "What is your name?" And he *said to Him, "My name is Legion; for we are many."
And he began to implore Him earnestly not to send them out of the country.
Now there was a large herd of swine feeding nearby on the mountain.
The demons implored Him, saying, "Send us into the swine so that we may enter them."
Jesus gave them permission. And coming out, the unclean spirits entered the swine; and the herd rushed down the steep bank into the sea, about two thousand of them; and they were drowned in the sea.
Their herdsmen ran away and reported it in the city and in the country. And the people came to see what it was that had happened.
They came to Jesus and observed the man who had been demon-possessed sitting down, clothed and in his right mind, the very man who had had the "legion"; and they became frightened.
Those who had seen it described to them how it had happened to the demon-possessed man, and all about the swine.
And they began to implore Him to leave their region.
As He was getting into the boat, the man who had been demon-possessed was imploring Him that he might accompany Him.
And He did not let him, but He said to him, "Go home to your people and report to them what great things the Lord has done for you, and how He had mercy on you."
And he went away and began to proclaim in Decapolis what great things Jesus had done for him; and everyone was amazed. – Mark 5:1-20 NASB
Curiosity & Association – Do We Still Have Demons Today?
A warning, be careful who you associate with.
Do you believe demons still exist?
According to many scholars, evil spirits still prevail today – just as they were in Jesus' time on earth.
My friend, Dr. Brooks Walker just published a book about the Buford massacre in South Carolina. Even though the book is listed as fiction, demons enter the picture.
==> [easyazon_link identifier="B07H4GMJFT" locale="US" tag="bobpardphot-20″]You can see Dr. Walker's book here.[/easyazon_link]
And, they can still possess people to fall away from God.
This presents a danger for all of us, even Christians.
Beware of Demons Who Want to Control Your Life!
So, we need to beware of the force of demons. And, we should take care that we do not become too curious about them.
The devil only has power if we allow him to influence our decisions.
James 4:7 says:
"Submit therefore to God. Resist the devil and he will flee from you."
Control & Freedom – Demons Want to Control, God Gives Us a Choice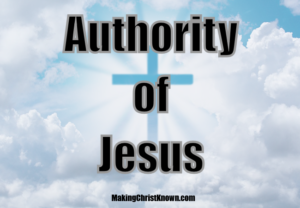 The verses in Mark are about control and freedom.
The demons' reason for possession is to control our lives …
And, it guides us away from God and the cross.
But, Jesus offers us freedom from sin and strength to fight the evil forces
We take on the Holy Spirit when we accept Christ.
It guides us – but does not control us.
Why the Herd of Pigs?
Why did Jesus allow the evil spirits to transfer out of the man and into the pigs; instead of sending them to hell?
One answer might be that judgment day has not yet come.
And, according to Matthew 25:41 …
"Then He will also say to those on His left, 'Depart from Me, accursed ones, into the eternal fire which has been prepared for the devil and his angels;"
So, once again, we see God at work in His own way and in His own time frame – not ours.
The Demon Possessed Man Tells His Story
After Jesus removed the demons from the demon possessed man, He instructed him to go and tell the people what had taken place.
The good news, the miracle of the pigs made him a witness to what Jesus was capable of.
One thing pieced together by a scholar I know is that, when Paul entered the region, there were Christians to meet him.
To stretch a bit, could this be a direct result of the message from the demon possessed man? I'm sure he told his Christ story to everyone he knew and met.
What About Your Christ Story?
As Christians, miracles have happened in our lives too.
Even if just the fact that Christ died, rose, and took away our sin is well worth telling to others.
Christ asks us to:
go
serve
and tell so that others can be saved.
Maybe we should follow the example of the demon possessed man and help bring people to Christ – now that we are forgiven.
Love in Christ
– Bob
If you would like to discover more about the love and life-changing experience of Jesus Christ, please take a moment to go here.