I love Christmas, don't you? But, why do we celebrate the Christmas holidays in the first place? Read some humble answers here.
At Christmas time, it seems that everyone is just a little more joyful. Families make that unusual gathering. And, the houses are decorated with Christmas trees and ornaments.
Well, you get the picture.
But, Why Do We Celebrate the Christmas Holidays? What's the Real Meaning of Christmas?
More about the Christmas Holiday Season
Let's look at a quick story about the Christmas holidays. I hope it brightens up your life and puts you into the spirit of the Christmas season.
Christmas and a Winter Wonderland
The old Jack Frost touches the window panes with his magic fingers. And, the ice scraper needs to come out of the glove box in order to scrape off the front car window.
Street lights take on a new aura as their red and green lights blink on and off. So, you begin to drive down the side streets on your way home to see who has the best light show on their lawn.
The children have sent their wish lists off to Santa.
If you haven't guessed what time of year it is, it is Christmas time!
What's the Real Meaning of Christmas?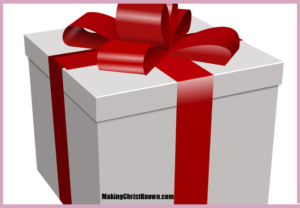 Christmas itself represents a Holiday season that has taken on countless meanings all over this diverse country of ours.
The USA Christmas holiday ranges from snow covered hills to pink lights on palm trees. People decorate with nativity scenes; and sometimes peppermint pigs.
Ebenezer Scrooge and The Grinch, Miracle on 34th Street and It's A Wonderful Life, all hold a special place in our hearts.
I just watched Ritchie Petrie from the Dick Van Dyke Show sing "Little Drummer Boy" again. Yes, it brought back memories of Christmas from my younger days.
Some of us may travel across the country (or out of it) during the Christmas holidays. And, others simply travel across the street to Mom's or Grandma's.
Christmas is a Time to Remember
No matter what our Christmas traditions are, there is one very strong connection that we all share.
Events in our country's history, [9-11-01, Hurricane Katrina, ISIS, COVID-19], remind us all of this connection. And, they continue to strengthen that bond every day.
The Gathering and the Reason for the Christmas Season

At this special time of year we gather together with friends and family.
And, as we gather, some of us celebrate the true meaning of Christmas which is, of course, the birth of Jesus Christ.
We celebrate the Savior born 2,000 years ago. His purpose was to die on the cross, and be resurrected so that we might live and be forgiven.
Some people may celebrate by lighting candles on a Menorah. Others simply unwrap gifts with glee — without giving Christ a second thought.
Yet there is no doubt, no question, that we all gather to celebrate each other.
Why Christians Celebrate Christmas
We gather to celebrate:
We gather to enjoy good food, good conversation and good company.
And, we reminisce about past Christmas holidays, remembering those we love who are no longer with us.
Then, we plan for the future as the new year peeks just around the corner.
Sharing Gifts and Memories at Christmas

At Christmas celebrations, we share pictures, gifts, food and laughter.
During the Christmas season, we look for the innocent sparkle in our children's eyes.
Yes, we help them create their own new memories. And then, we gently place them soundly into bed with smiles on their faces as 'visions of sugar plums dance in their heads'.
"Love God, love each other …" – Not Just Another Christmas Saying

No matter what our age, our race, or our nationality; No matter our heritage, our upbringing, or our traditions;
At Christmas time, we live, we laugh, and we love one another.
Isn't that what Jesus commanded?
Certainly! Moses brought the ten commandments down from the mountain for the people.
But, Jesus gave us the two greatest commandments as His followers.
So, I hope you will take some time to pause this Christmas holiday season and read the greatest story ever told – the coming and birth of Christ.
The lyrics from a song I love says it well: "Don't let this be – just another Christmas this year.."
Make this Christmas holiday special for yourself and all you come in contact with.
And remember to show the love of Christ.
CHRISTMAS – HOPE

– PEACE –

JOY –

LOVE!
God bless and Merry Christmas!
Bob