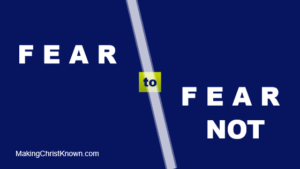 Fear and depression have become familiar words in our society today.
We read the headlines every day telling us about the Covid-19 virus, civil unrest in the streets (United States), and about other countries in the world who would destroy the free world.
Sadly, these stories make up only a small sample of what we see since the Internet and cable TV brings us 24 hour coverage.
And yes, we feel overwhelmed at times which can psychologically lead to days of despair and depression.
These depressive circumstances can happen to the best of us, creating doubt and leading us away from God.
Ironically, God is the only answer to conquering fear and anxiety in these stressful times.
Dr. David Jeremiah will give us a clear roadway from Scripture to turning "fear into fear not" by reminding us there is "hope after hopelessness."
Let's listen to this amazing video and replace fear with God's promises.
Video: Dr David Jeremiah Talks about Fear and Depression
Purpose for Job – And for Us
In this uplifting video, David Jeremiah talks about the tragedies of Job and his determination not to curse God.
Reading the Book of Job shows us that we are blessed; even with all the bad days going on in our lives.
"But He knows the way I take; When He has put me to the test, I will come out as gold." ~ Job 23:10
The Why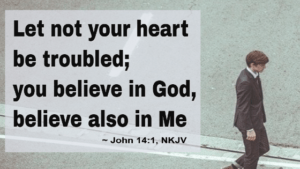 Why do Christians go through terrible situations?
Frankly, I don't know.
But, I do know in my heart God is there when bad things happen to me, and to you.
Dr. Jeremiah already gave the lesson in his video. Listen again if needed.
And finally, let's look at this inspiring message Job gave in the end:
"Yet as for me, I know that my Redeemer lives, And at the last, He will take His stand on the earth." ~ Job 19:25
The troubles we experience today is not the end–Go to the Bible and read the rest of the story…
In Christ,
Bob
If you have never made the commitment to receive the love and life-changing experience of Jesus Christ, please take a moment to read
John 3:16.