Bible Study Lessons about Joseph — Genesis 41:37-57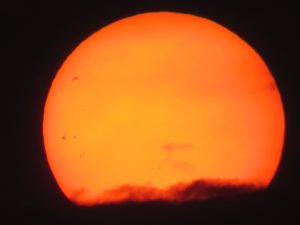 In this Genesis Bible study, we'll learn how Joseph is put in charge of Egypt. This is also a story of faith.
It is so simple to ask God for what we need so why do we wait until we fall flat on our faces before asking?
All through Genesis we find Joseph remaining faithful to God, even in prison he never faltered.
Because of his faithfulness, Joseph was put in charge of all Egypt when he interprets Pharaoh's dream. Can't we just have at least a mustard seed of faith?
Pharaoh Places Joseph in Charge of Egypt
Then Pharaoh said to his servants, "Can we find a man like this, in whom is a divine spirit?"
So Pharaoh said to Joseph, "Since God has informed you of all this, there is no one so discerning and wise as you are.
You shall be over my house, and according to your command all my people shall do homage; only in the throne I will be greater than you."
Pharaoh said to Joseph, "See, I have set you over all the land of Egypt."
Then Pharaoh took off his signet ring from his hand and put it on Joseph's hand, and clothed him in garments of fine linen and put the gold necklace around his neck.
He had him ride in his second chariot; and they proclaimed before him, "Bow the knee!" And he set him over all the land of Egypt. – Genesis 41:37-57 NASB
Joseph – From Prison to the 2nd Most Powerful Man in Egypt
From being thrown into prison because of Potiphar's wife to becoming the second in command of Egypt – Amazing! This is a magnificent demonstration of God's power.
Joseph stayed faithful to God. So, in turn God was faithful to Joseph, allowing him to flourish even though he was an outsider and slave / prisoner of Egypt.
It's absolutely astonishing what a person can accomplish when God is brought into the equation.
Never underestimate what God can do in your life.
God is on Our Side
You or I may never be second in command to a throne, but we are all children of God.
If we only trust Him, we can also experience the great work He can do through us.
Are You a DIY Person? Me Too!
We are many times caught up in trying to do it all by ourselves.
We wait until we feel total defeat. Then we finally ask God to help us.
[easyazon_image align="left" height="160″ identifier="1414380526″ locale="US" src="https://makingchristknown.com/wp-content/uploads/2016/07/51OFkQT1rCL.SL160.jpg" tag="bobpardphot-20″ width="106″]Joseph never hesitated to ask God first. He counted on God's help in every situation he faced.
In turn, God rewarded Joseph with the land of Egypt.
Let's ask God to come in and help with the problems and challenges we are facing today. It doesn't matter how large or small.
He will give us what we need if it is in His will.
Love in Christ
– Bob
If you would like to learn how to receive the love and life-changing experience of Jesus Christ, please take a moment and read this page to find more information.