Do You Feel Overwhelmed? Dr. David Jeremiah Says "Stay Calm" in His Inspiring Video
Yes, it's sometimes difficult to stay calm when life situations overwhelm you.
We all reach that point at some time in our lives.
But, there is an answer.
And, that answer is God.
The pastor mentions several Bible verses in his message but, one of my favorites comes from the Book of John. It simply says;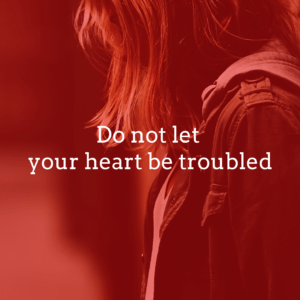 "Do not let your heart be troubled; believe in God, believe also in Me.
In My Father's house are many dwelling places; if it were not so, I would have told you; for I go to prepare a place for you.
If I go and prepare a place for you, I will come again and receive you to Myself, that where I am, there you may be also.
And you know the way where I am going."
Thomas said to Him, "Lord, we do not know where You are going, how do we know the way?"
Jesus said to him, "I am the way, and the truth, and the life; no one comes to the Father but through Me." ~ John 14:1-6
Let's watch as Dr. David Jeremiah shares his thoughts about overwhelming times — and listen to what God tells us.
Then, we can put life into perspective and remember what's really important.
In Christ,
Bob
If you would like more information about the experience of Jesus Christ, please take a moment to look at John 3:16.
From Dr. Jeremiah..
What should God's people do until Christ returns? Dr. David Jeremiah answers that question from several perspectives with wisdom from God's Word.
See more from Dr. David Jeremiah in the description below
00:00 – …and God Whispers
05:13 – Dr. Jeremiah's message – "Stay Calm"
27:53 – Next Time on Turning Point
Request 3 Free months of Dr. Jeremiah's monthly magazine:
Subscribe to the Official David Jeremiah channel to stream our latest messages and much more:
Hit the Notification Bell so that you never miss our most recent video.
Sign up for Dr. Jeremiah's Daily Devotional Email:
Support the ministry of Dr. David Jeremiah and receive a copy of "Living With Confidence in a Chaotic World":
FREE Resources –
*Are you curious about what being a Christian means?:
*Giant Slayer Scripture Cards:
Study Resources –
*The Jeremiah Study Bible:
*Understanding the 66 Books of the Bible:
*Basics of the Christian Faith:
Other ways to Watch and Listen Dr. Jeremiah –
*Turning Point Apps:
*Turning Point Daily Radio Broadcasts:
*Station Locator:
Support the ongoing ministry of Dr. David Jeremiah –
*Donate:
*Bible Strong Partners:
Follow #DavidJeremiah on social media –
*Twitter:
*Facebook:
*Instagram:
*Visit DavidJeremiah.org ( ) for a complete selection of Bible study resources available now.
*Our programming includes messages that were recorded before the Covid-19 crisis began.