David Jeremiah – The Strangest Year & Prophetic Times
In this video, Dr. David Jeremiah of Shadow Mountain Church in San Diego talks about the uncertainty of the times.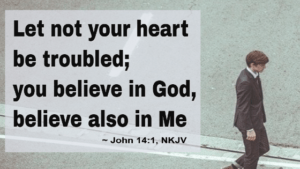 He mentions that 2018 has been one of the "strangest years" but then goes on to say that the past two or three years have shown changes in conditions.
This is amazing because this year (2020) has been one of the strangest to me. Do you agree?
Dr. Jeremiah says: "We barely get over one thing and something else happens. Never have there been such stressful headlines!"
We Worry about the Uncertainty of Our Future And…
We also worry about the future of our children and grandchildren.
But, there is one constant we can rely on. That is the consistency of God and His Word.
The Bible can give us answers to difficult questions.
So, if you want good information about what's going on, "don't read the futurists — read the prophets." says David Jeremiah.
Israel Arises as a Nation
In 1948, Israel became recognized as a nation by President Harry Truman, and soon the world.
Dr. Jeremiah talks about the significance of that event and the astounding prophecy that took place.
Then, he describes how this relates to fulfillment of other prophecies to come.
The World Leader According to Prophecy
There are several points Dr. Jeremiah makes about the world leader and the Anti-Christ.
He talks about these prophecies falling into place and the event that could happen tonight.
One passage mentioned comes from 1 Thessalonians chapter 4. It reads:
"But we do not want you to be uninformed, brethren, about those who are asleep, so that you will not grieve as do the rest who have no hope.
For if we believe that Jesus died and rose again, even so God will bring with Him those who have fallen asleep in Jesus.
For this we say to you by the word of the Lord, that we who are alive and remain until the coming of the Lord, will not precede those who have fallen asleep.
For the Lord Himself will descend from heaven with a shout, with the voice of the archangel and with the trumpet of God, and the dead in Christ will rise first.
Then we who are alive and remain will be caught up together with them in the clouds to meet the Lord in the air, and so we shall always be with the Lord.
Therefore comfort one another with these words." ~ 1 Thessalonians 4:13-18 NASB
Watch the video above and listen as Dr. David Jeremiah delivers his message about the prophetic times.
I hope you found Dr. Jeremiah's video inspiring. And, just as I did, you can find hope in these chaotic times.
Finally, as Christ said in John 14;
"Let not your hearts be troubled. You believe in God, believe also in Me."
Love in Christ,
Bob
If you have never made the commitment to receive the love and life-changing experience of Jesus Christ, please take a moment to go here.
Original video here.
More Christian videos like this..