The "I am" statements of the Bible are some of the most powerful and inspiring verses in Scripture. These verses highlight God's power and authority, as well as the many promises He has made to believers.
From these verses, we learn that God is the ultimate source of life and hope, and He is all-powerful and ever-present.
Unlocking the Power of God's Word Through "I Am" Bible Statements
These "I am" statements primarily appear within the Book of Exodus. For example, in Exodus 3:14, God identifies Himself as the powerful "I Am who I Am". This is a direct assertion of the uniqueness and might of the Lord.
In this same verse, God also declares that He is a God of mercy and compassion.
God also acts as a provider and protector in His "I am" declarations of the Bible.
For instance, in Exodus 6:7, God proclaims,
"I am the Lord; I will bring you out from under the yoke of the Egyptians."
Here, God is guaranteeing protection from slavery.
Additionally, in Exodus 15:26, God promises,
"If you listen carefully to the voice of the Lord your God and do what is right in his eyes, if you pay attention to his commands and keep all his decrees, I will not bring on you any of the diseases I brought on the Egyptians, for I am the Lord, who heals you."
Through these words of reassurance, God is offering healing and physical abundance to His people. The Bible's "I am" statements also provide assurance of God's presence.
In Exodus 19:4, God says,
"You yourselves have seen what I did to Egypt, and how I carried you on eagles' wings and brought you to myself."
Here, God is declaring His commitment to His people and His promise to always be close by.
"I Am" Makes and Keeps Promises from God
Reading Exodus 20:2, God proclaims,
"I am the Lord your God, who brought you out of Egypt, out of the land of slavery."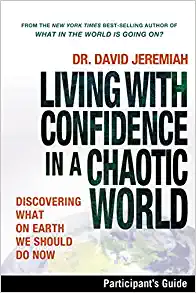 Again, He is expressing His affection for His followers, highlighting His role as their liberator.
Overall, the "I am" statements of the Bible are filled with truth and hope.
They remind us of God's unfailing love and mercy, as well as His promise of protection and provision.
As we read these verses, let us press into the loving arms of God, trusting that He will never leave us or forsake us.
In Christ,
Bob
If you would like to know more about the love and life-changing experience of Jesus Christ and the "Great I Am", John 3:16 gives directions.