Bible Study about Jacob from Genesis 49:1-33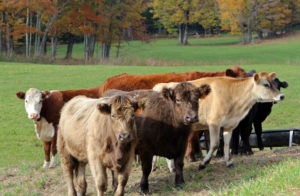 This lesson for Genesis Bible study teaches us about how the twelve tribes of Israel came about as Jacob blesses his family.
Judah received the most. Why?
Let's look at the turn of events happening in the life of Judah. And, we'll discover how lives can be changed by the grace of God.
The Blessing of Jacob ( Israel )
"Judah, your brothers shall praise you; Your hand shall be on the neck of your enemies;
Your father's sons shall bow down to you.
"Judah is a lion's whelp; From the prey, my son, you have gone up.
He couches, he lies down as a lion, And as a lion, who dares rouse him up?
"The scepter shall not depart from Judah, Nor the ruler's staff from between his feet, Until Shiloh comes,
And to him shall be the obedience of the peoples.
"He ties his foal to the vine, And his donkey's colt to the choice vine;
He washes his garments in wine, And his robes in the blood of grapes.
"His eyes are dull from wine, And his teeth white from milk. .." – Genesis 49:8-12 NASB
Birth of a Nation – Twelve Tribes of Israel
This passage seems to go on and on with Jacob naming each son and telling how the past of each would be a reflection of the future. But, in reality Jacob was forming the twelve tribes of Israel.
The nation of Israel is born.
Today is the Past
I am not focusing on the birth of Israel in this lesson even though this is an historical event.
What I would like to mention is – what we do today will become the past tomorrow.
Future Scope
What are you doing today and how will it affect your future and the future of those around you?
Something for all of us to think about. This is why the main point I'd like to present is about Judah.
Judah Received a Lion's Share of the Blessing
Why was he promised so much by Jacob's blessing?
Wasn't Judah the brother who sold Joseph into slavery? ( Genesis 37:12-36 )
It may be that Judah was the one brother who was changed so dramatically through the grace of God.
He was truly concerned with his other brother Benjamin, and his father when Joseph was putting him through the test.
The Future Line of Judah
Nevertheless, Judah was blessed greatly by God and produced the line of kings of Israel. And, the Kings of Judah are the ancestors of David and our Savior, Jesus Christ.
God is the Future
[easyazon_image align="left" height="160″ identifier="140418970X" locale="US" src="https://makingchristknown.com/wp-content/uploads/2016/10/61tiYNjAhZL.SL160.jpg" tag="bobpardphot-20″ width="113″]These verses show how God can work in all situations and bring about His glory, even to the extent of knowing what the future will bring.
God knows our future too!
Love in Christ
– Bob
If you would like to discover how to receive the love and life-changing experience of Jesus Christ, please take a moment to go here for the John 3:16 verse and read the information.