What is the great commission?
The directions Jesus gave to the disciples (and us) are simple – Tell the world the good news about Him!
In the passage below, Christ explains to His disciples what He wants them to do.
And now, 2000+ years later, the great commission applies to all Christians around the world.
The disciples were the first missionaries but we are commissioned to believe and tell the story too!
Learn more in this Bible study lesson from Mark.
Jesus Gives the Great Commission – The Easter Story Continues…
"And He said to them, "Go into all the world and preach the gospel to all creation.
The one who has believed and has been baptized will be saved; but the one who has not believed will be condemned.
These signs will accompany those who have believed: in My name they will cast out demons, they will speak with new tongues; they will pick up serpents, and if they drink any deadly poison, it will not harm them; they will lay hands on the sick, and they will recover." – Mark 16:15-18 (NASB)
The Great Commission of Christ
These passages from Scripture lay the foundation for the growth of the Christian church.
Also, Jesus' great commission to His disciples sets the force in place that drives missionaries into sometimes hostile regions of the world. to bring the Good News of Jesus Christ to those who have not yet heard it.
What is a Missionary?
Let's stop here for a moment and think about the definition of a missionary. One dictionary description states:
"One who is sent on a mission, especially one sent to do religious or charitable work in a territory or foreign country. "
We are Missionaries
If we accept this definition, a missionary is not just a person who teaches the Gospel in a foreign country.
But, it could also define you & I when we have the opportunity to share our faith with…
family members;
coworkers;
a neighbor in need; etc.
GO – SERVE – SHARE
Finally, let's realize we are on mission no matter where we go or what we are doing.
A call to ministry is not just standing in a pulpit.
Brooks Walker, one of my favorite pastors, once said:
"The church pastor has a title. He is to preach and take care of the congregation. But, the congregation members are the ministers — sharing Christ with those they meet."
So, remember what Christ commissioned us to do and pray He gives us the boldness for this task.
The Great Commission is a VERB!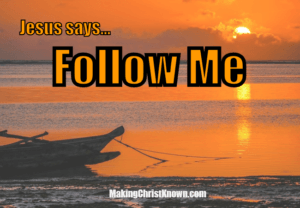 The great commission is not a noun — It's a verb!  Jesus gave us an action to do, not just something else to read and study.
Sure, some will go into the dark areas of foreign countries to work and to share Christ. You may be one of them! But, maybe not.
Either way, you and I can at least mention our church and invite someone to come.
No matter if our mission is great or small, we can do something.
A profound quote comes to mind when I think of the great commission. It's simple, yet powerful…
"I am only one, but I am one. I cannot do everything, but I can do something. And because I cannot do everything, I will not refuse to do the something that I can do." ~ Edward Everett Hale
What is your mission? Big or small?
It doesn't matter. God can do great things with either.
Love in Christ
– Bob
If you have never made the commitment to receive the love and life-changing experience of Jesus Christ, please take a moment to look at John 3:16 and take the first steps to knowing Christ.