Throughout His ministry, Jesus healed many – sickness, afflictions and spirit. But, this Scripture story from Mark 2 tells how Jesus heals a paralyzed man and forgives his sins.
This lesson presents more than just a Bible story about Jesus and His healing ministry.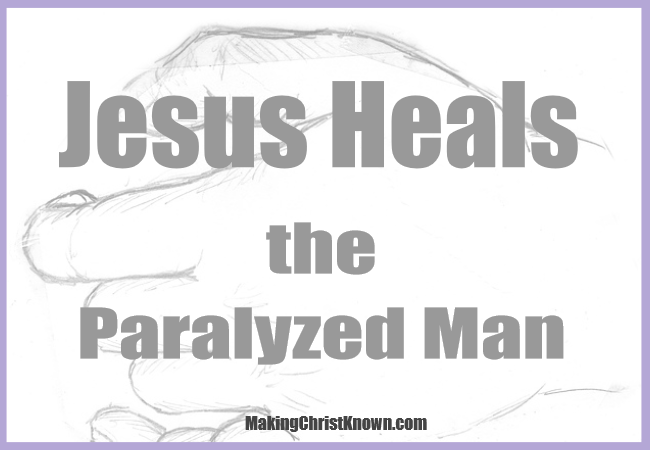 Jesus heals a paralyzed man
Christ performed miracles all through the New Testament. But, these verses from Mark about the healing of the paralyzed man are more about forgiveness, grace and belief.
Do we have this kind of faith?
Jesus Heals a Paralyzed Man in Mark 2 – The Healing of the Paralytic
Being unable to get to Him because of the crowd, they removed the roof above Him; and when they had dug an opening, they let down the pallet on which the paralytic was lying.
And Jesus seeing their faith said to the paralytic, "Son, your sins are forgiven."
But some of the scribes were sitting there and reasoning in their hearts, "Why does this man speak that way? He is blaspheming; who can forgive sins but God alone?"
Immediately Jesus, aware in His spirit that they were reasoning that way within themselves, said to them, "Why are you reasoning about these things in your hearts?
Which is easier, to say to the paralytic, 'Your sins are forgiven'; or to say, 'Get up, and pick up your pallet and walk'?
But so that you may know that the Son of Man has authority on earth to forgive sins" — He said to the paralytic, "I say to you, get up, pick up your pallet and go home."
And he got up and immediately picked up the pallet and went out in the sight of everyone, so that they were all amazed and were glorifying God, saying, "We have never seen anything like this." – Mark 2:4-12 NASB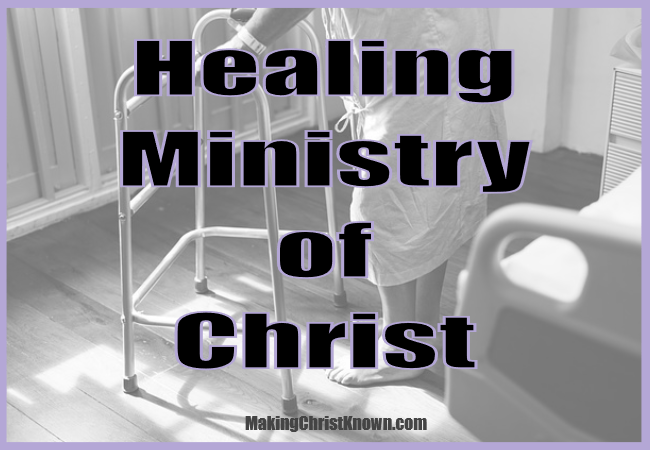 Jesus heals a paralyzed man
Jesus and His Healing Ministry
This paralytic story shows both forgiveness and faith. The healing ministry of Christ always began with faith.
Just as the woman in Matthew who only had to "touch the hem of His garment", Jesus recognized the faith of the four men who brought the paralyzed man to Him.
Before saying to the paralytic, "Get up,"Jesus said, "Son, your sins are forgiven."
To the Jewish leaders this statement was blasphemous. Is Jesus saying that he is God? .. Yes, He continuously reveals who He is all through the New Testament.
Judging Christ
According to the law, the punishment for this sin was death (Leviticus 24:15, 16). It states:
Leviticus 24:15: "You shall speak to the sons of Israel, saying, 'If anyone curses his God, then he will bear his sin.
16: Moreover, the one who blasphemes the name of the Lord shall surely be put to death; all the congregation shall certainly stone him. The alien as well as the native, when he blasphemes the Name, shall be put to death."
The religious leaders understood correctly that Jesus was claiming divine prerogatives. But, their judgment of Him was wrong.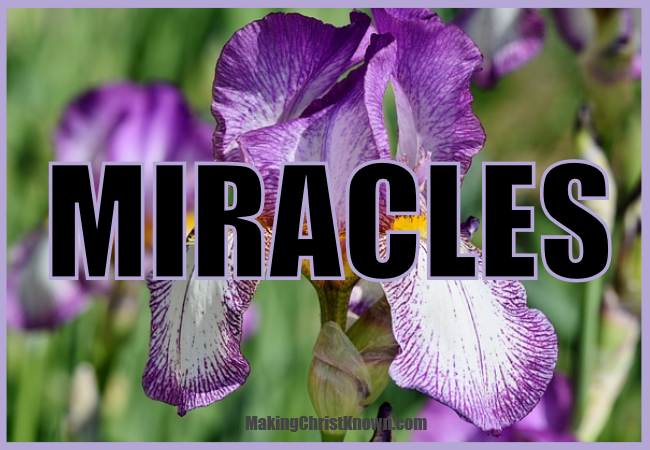 Jesus heals a paralyzed man
Innocence
Jesus was not blaspheming because His claim was true. Jesus is God in flesh (John 1:1-18). And, He proved His claim by healing the paralytic (2:9-12).
Just to clarify a bit more – Jesus did not come to do miracles or to put on some sort of show for the crowds.
He came to reveal to them who He really was.
Yes, this is easy for us to see because we have the rest of the story through Scripture. But, even the disciples didn't get it right until after the cross and Jesus' resurrection.
Jesus heals a paralyzed man
Other Lessons for Study from Mark 2
This story has so many sub-lessons that you really need to read the Scripture deeply to apply them.
In addition to the obvious, Jesus healing the paralytic, study also:
the opposition of the religious leaders
the crowd's reaction of joy (who later shouted to crucify Jesus)
the faith of the four men, and so much more.
Read Mark 2 again and see what new insight you can find to help in your Christian walk.
Love in Christ
– Bob
If you would like to discover more about the love and life-changing experience of Jesus Christ, please take a moment to read John 3:16 for more information.