Bible Study Lesson about Jacob from Genesis 46:1-34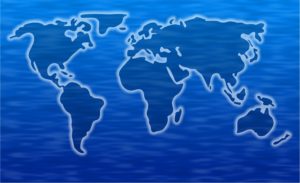 If you just returned from a business trip or a vacation with your family, you didn't have to start out weeks or months ahead to get there, did you?
In the time of Joseph, a trip to Egypt was a major journey, especially for an old man like Jacob.
In this lesson from Genesis, Jacob moves to Egypt along with his family – all on faith in the promise of God.
The nation of Israel is about to be born.
Putting Trust In God – Jacob Goes to Egypt
So Israel set out with all that he had, and came to Beersheba, and offered sacrifices to the God of his father Isaac.
God spoke to Israel in visions of the night and said, "Jacob, Jacob." And he said, "Here I am."
He said, "I am God, the God of your father; do not be afraid to go down to Egypt, for I will make you a great nation there.
I will go down with you to Egypt, and I will also surely bring you up again; and Joseph will close your eyes."
Then Jacob arose from Beersheba; and the sons of Israel carried their father Jacob and their little ones and their wives in the wagons which Pharaoh had sent to carry him.
They took their livestock and their property, which they had acquired in the land of Canaan, and came to Egypt, Jacob and all his descendants with him: his sons and his grandsons with him, his daughters and his granddaughters, and all his descendants he brought with him to Egypt. – Genesis 46:1-7 NASB
Jacob (Israel) Moves His Family to Egypt
The Frightful Move to Goshen
Picking up everything you own and traveling to another country is scary.
Yet, when God asked Jacob to go – he went.
Faith of Jacob
Jacob trusted God when He promised protection. Do we have that faith in God when He asks us to go places or to do tasks for Him?
In reality it's easy to do the "little" things but what do we do about the great opportunities when they arise?
Travel to Egypt
Moving to Egypt was no easy effort.
You can see by the numbers of family members listed in the passage this was the exodus of a whole tribe. This was a people who were very comfortable right where they were.
Fear
I'm sure such a move for an old man caused great fear and uncertainty.
But, the trust Jacob had in God helped him to overcome that anxiety and allowed him to fulfill his destiny – creating the nation of Israel.
Fear is a natural part of the human experience, so all of us feel it at one time or another. It is a normal behavior and can be a defense mechanism when we are in danger.
But, the gripping type of fear – the kind that leaves us unable to move shows that we might question what God has planned for us. We begin to doubt His ability to protect and take care of us.
Doing the Big Stuff for God
[easyazon_image align="left" height="160″ identifier="0718031334″ locale="US" src="https://makingchristknown.com/wp-content/uploads/2016/09/412QHaxYGrL.SL160.jpg" tag="bobpardphot-20″ width="104″]We can accomplish the "big" projects for God if we can only develop that "mustard seed" portion of faith that He really can do it!
Let's try not to give in to fear. Instead, let's trust God and accomplish what He has in store for us.
Love in Christ
– Bob
If you would like to discover how to receive the love and life-changing experience of Jesus Christ, please read the verse John 3:16 to learn more.