I'm excited to introduce a new Bible study adventure!
Finally, King Saul is behind us.
Israel is set for a new beginning.
In 2 Samuel, David becomes the new king over Judah.
Although David was anointed king as a young boy in 1 Samuel , his reign now becomes "official".
Introducing: King David of Judah
"Now it came about after the death of Saul, when David had returned from the slaughter of the Amalekites, that David stayed two days in Ziklag.
And on the third day, behold, a man came from Saul's camp with his clothes torn and dust on his head.
And it happened when he came to David, he fell to the ground and prostrated himself.
Then David said to him, "From where do you come?" And he said to him, "I have escaped from the camp of Israel."
David said to him, "How did things go? Please tell me." And he said, "The people have fled from the battle, and many of the people also have fallen and are dead; and Saul and his son Jonathan are also dead."
Then David said to the young man who told him, "How do you know that Saul and his son Jonathan are dead?"
The young man who told him said, "By chance I happened to be on Mount Gilboa, and behold, Saul was leaning on his spear. And behold, the chariots and the horsemen had overtaken him.
When he looked behind himself, he saw me, and called to me. And I said, 'Here I am.'
Then he said to me, 'Who are you?' And I answered him, 'I am an Amalekite.'
And he said to me, 'Please stand next to me and finish me off, for agony has seized me because my life still lingers in me.'
So I stood next to him and finished him off, because I knew that he could not live after he had fallen. And I took the crown which was on his head and the band which was on his arm, and I have brought them here to my lord."
Then David took hold of his clothes and tore them, and so also did all the men who were with him.
And they mourned and wept and fasted until evening for Saul and his son Jonathan, and for the people of the Lord and the house of Israel, because they had fallen by the sword.
Then David said to the young man who informed him, "Where are you from?"
And he answered, "I am the son of a stranger, an Amalekite."
And David said to him, "How is it you were not afraid to reach out with your hand to destroy the Lord's anointed?"
Then David called one of the young men and said, "Come forward, put him to death."
So he struck him and he died.
And David said to him, "Your blood is on your head, because your own mouth has testified against you, saying, 'I have finished off the Lord's anointed.'" – 2 Samuel 1:1-16
Trusting God – The Wait is Over
As stated at the beginning, David would not officially become king until after the death of Saul.
He trusted God and waited even though Saul pursued David for most of his life.
We learned in former lessons that Saul would have killed David if the opportunity arose.
Healthy Mourning
When someone we love dies, we mourn for them.
But, many hide feelings of sorrow because they don't want to appear weak.
Truth is, mourning for a friend or loved one is natural human behavior.
We all need to grieve to deal with loss. And, we need to grieve to experience closure.
During the pandemic, I've personally seen many cases (as have you) of people being separated from loved ones during the time they need to be near.
Some were not even able to hold funeral services in a timely fashion.
Reading this passage, we see that David and his men were truly sorrowful for the loss of their friend Jonathan — and their king.
So, simply put; David grieved. But, David was by no means weak.
Footnote: As you remember, David was a musician. So, learning of the death of Saul, he sang a song of mourning for Saul and Jonathan. You can read it here…
The Messenger – The Liar?
First, the Philistines would not have left Saul's crown behind.
So, the messenger most likely was a scavenger who took valuables from the dead after a battle.
Saul was most likely dead when the man found him.
I remember an episode from "The Andy Griffith Show" where Andy approached a thief with these words: "Oh, what a dreadful web we weave, when we first practice to deceive."
Lying has consequences, the same as any other sin.
The man lied — the consequence was death.
Even if he really killed the king, David could not let a ruler's killer live.
David's Point of View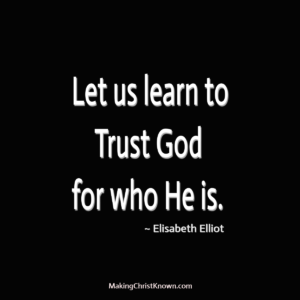 The man who brought the message did not know David's character.
Sure, Saul was a terrible king.
And yes, he was David's enemy while he still lived.
But, Saul was God's anointed king.
And, David believed that only God could remove him from the throne.
This rule applies to all leaders.
We may not always agree with their leadership or values but, we need to pray that our leaders will seek God's wisdom and guidance.
In Christ,
Bob
If you would like to discover how to receive the love and life-changing experience of Jesus Christ, please take a moment to see John 3:16 here.